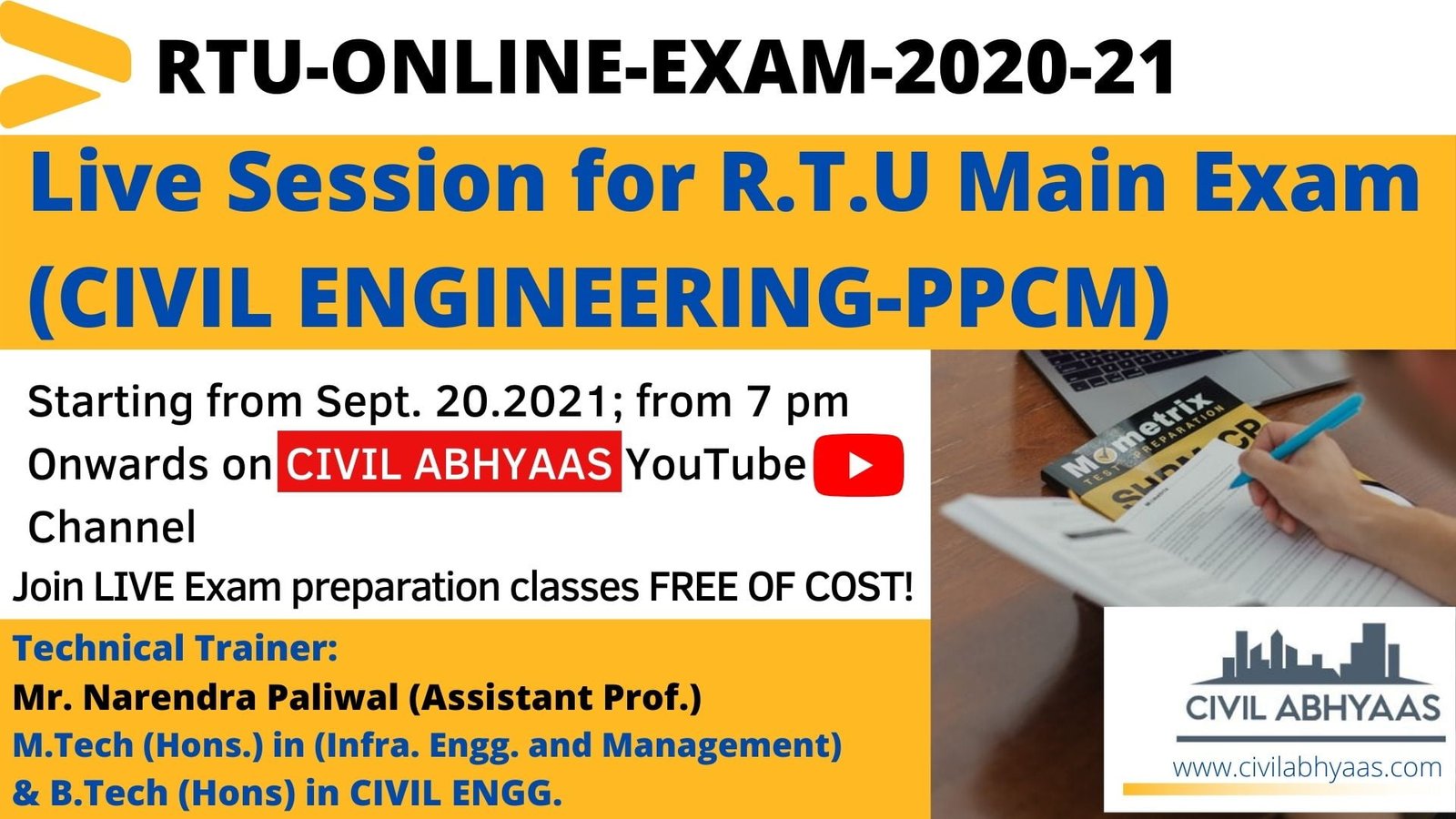 About Course
*RTU ONLINE EXAM PREPARATION B.Tech 8th sem. 2020-21 CIVIL ENGINEERING *
Dear students,
We are going to start live classes on 20,21 and 22 sept.2021 for 8th sem RTU ONLINE EXAMINATIONS for Civil Engineering Students at 7.00 pm.
Classes will be live from our official YouTube channel. CLASSES ARE FREE OF COST.
Subscribe and press bell icon for notification of Live classes:
YouTube Channel Link:
https://youtube.com/c/CivilAbhyaas
Who will Teach?
Mr. Narendra Paliwal
Assistant Prof.
*M.Tech (Hons.) In Infra. Engg. & Management
B.Tech (Hons.) In Civil Engg.*
Join Any One WhatsApp group for Quick Updates about this event and regular updates on Civil Engineering:-
Group-1
https://chat.whatsapp.com/G8MdiVFZIkeKFhomXo20sR
Group-2
https://chat.whatsapp.com/JFxSqvq5vYVLbLvTPJRgXNO
Contact:
WhtsApp:
+91 92658 09203
Course Content
MCQ-PDF-FOR-PPCM-SUBJECT
CONTRACT AND SAFETY IN CONSTRUCTION MANAGEMENT

HANDWRITTEN NOTES-PDF

MCQ-PDF-FOR-PPCM-SUBJECT
Student Ratings & Reviews
No Review Yet